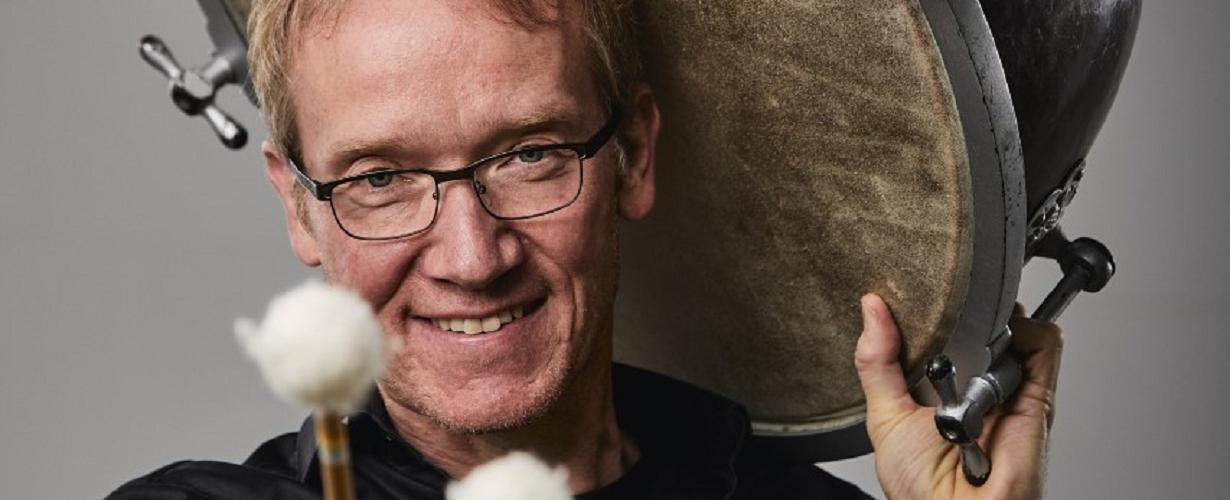 Location
Small Concert Hall, Kleine Zavel 5, 1000 Brussels
Reservation
No reservation required
Since he was allowed to play the timpani in the school orchestra for the first time, Arend Weitzel has been constantly busy finding out how playing the timpani actually works in detail. He did this with the intention of refining and expanding the possibilities and facets of musical expression when playing timpani. His studies at the Highschools in Stuttgart and Hanover, as well as in the orchestra academy of the Berlin Philharmonic, gave him some interesting clues in this regard.
But the most important school was and is for him since 1995 his everyday professional life as a solo timpanist with the Bochum Symphony Orchestra. Unforeseen difficulties or challenges are always an important impulse for Arend Weitzel to advance in personal development.
Accompanying this constant research is the publication of a large number of methodical works for the timpani, which have made him internationally known. Some of these works are widely regarded as methodological standard literature for this instrument. In addition, he is also very active as a teacher and lecturer at home and abroad. Workshops and lectures have taken him to Austria, the Netherlands, Greece, the Czech Republic, Denmark and China, among others.
For several years now, Arend Weitzel's second great musical passion has been the (low!) French horn. 
For smaller events in the context of the curriculum like; caleidoscoop concerts, workshops, lectures and Masterclasses there's no need of a Covid Safe Ticket. 
The number of people admitted depends on the room and will never exceed the maximum of 50. Everyone must wear a mouth mask at all times during the event and respect the social distancing.
Attending the event is on a first-come, first-served basis. If the maximum number of attendees is reached, you will unfortunately be denied access to the event.
Because we hover somewhere between the education and culture sector and are also located in Brussels, it is not easy to map out these guidelines, furthermore the measures can change soon. We will try to inform you as precisely and quickly as possible. 
Thank you for respecting these guidelines, so that we can continue making music.