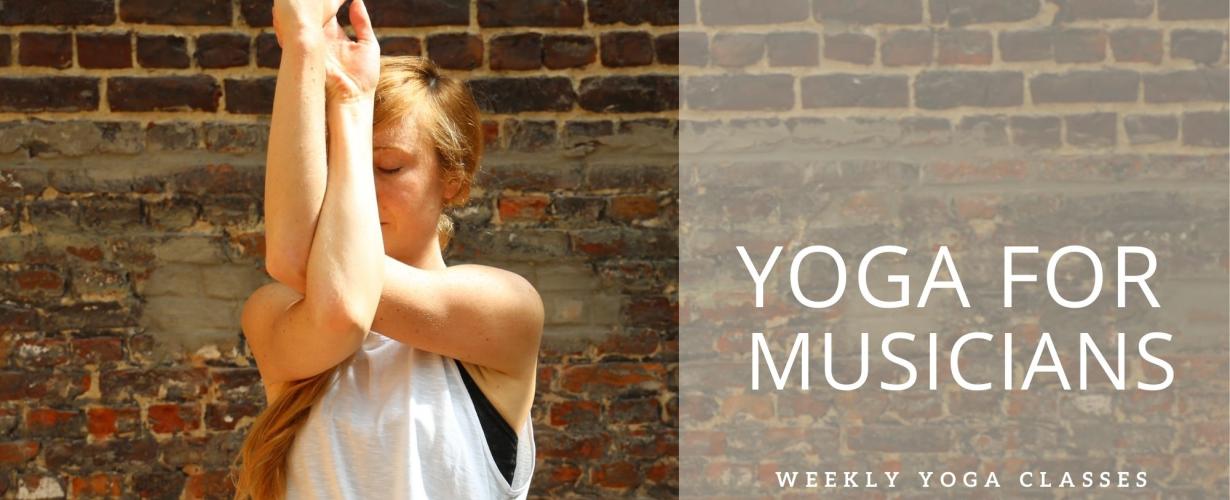 Location
Room 460, Kleine Zavel 5, 1000 Brussels
Price
Free access with a 'Sports sticker'
Under the guidance of professional yoga instructor, singer and composer Laura Lenhardt you can participate in a weekly yoga session specifically aimed at the first and foremost 'instrument' of musicians and singers: the body. Laura uses a holistic approach that combines yoga postures, voice exercises and pranayama (breathing techniques). Not only will you develop a deeper awareness of your body, you will also experience positieve effects on your stress levels, physical strength, concentration and focus. The sessions can also help to relieve or prevent neck or back pain.
Practical
Where? Kleine Zavel 5, room 460

When? Every Tuesday starting on the 1st of March from 08:45 - 10:00
             Every Wednesday starting on the 2nd of March from 11:45 - 13:00
Last session is on the 28th of June 2022.
Registration? Registration is mandatory. You ONLY need to purchase a sports sticker. Classes are in English. Yoga mats are provided. Exclusively for students.