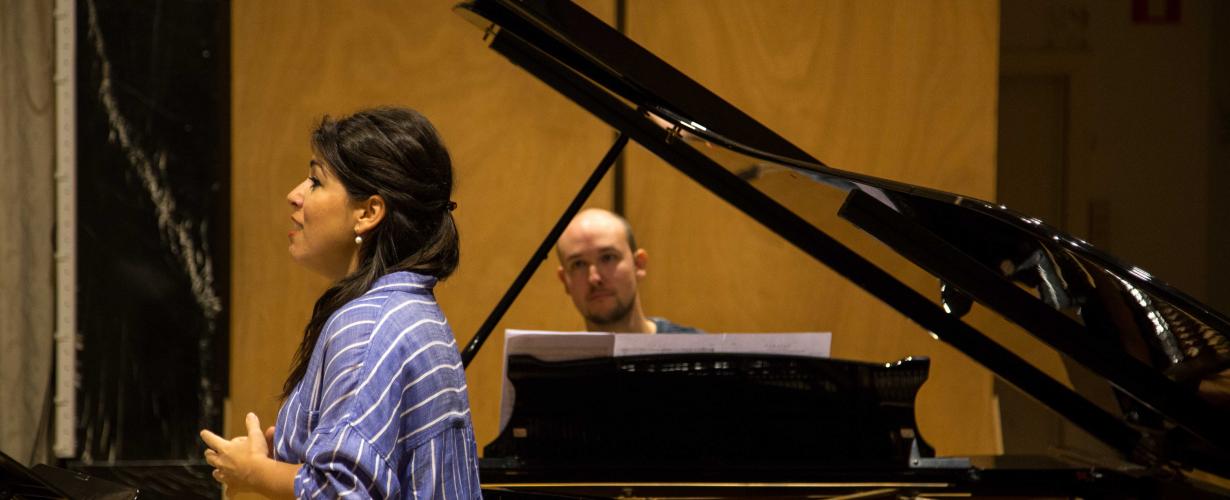 Location
Small Concert Hall, Kleine Zavel 5 Brussels
Reservation
No external audience allowed because of Covid-19
Students of Lena Lootens, Valérie Guillorit, Yves Sotin and Jan Vande Weghe (guidance and coaching)
These enable students to showcase their progress before their peers and all who may be interested. These concerts are an intermediary step for our students, prior to performing on bigger stages.
Unfortunately, Covid-19 prevents external audiences from being admitted. For safety's sake, only teachers and students from the same class are allowed to attend the concert.
Nevertheless, we would like to share with you the programme of 12 February 2021.
We hope to welcome you again soon.