Nocturne at noon - Heritage Day 2021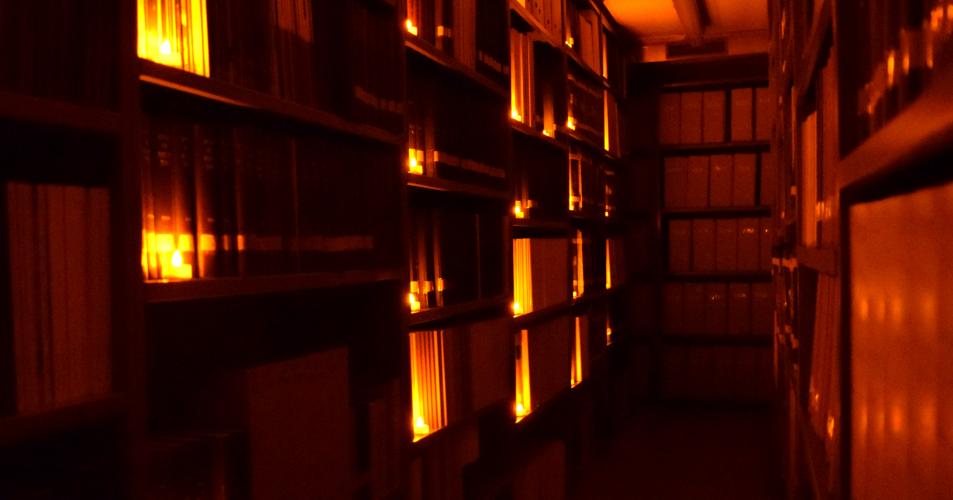 Heritage Day "The Night" in the Koninklijk Conservatorium Brussel
Sunday 25 April 2021 -  from 12.00 to 17.00
Ever dreamed of visiting a library by candlelight? To experience the atmosphere of Umberto Eco's novel "The Name of the Rose" in real life? And to discover nocturnal scores in the meantime? It is all possible on the upcoming Heritage Day.
Moveover, it is your last chance, because in a few years the current library building will disappear.
At the same time, you can visit the exhibition "Italian Opera in Brussels". This exhibition focuses on the rich Italian opera collection of the library and shows some unique masterpieces. 
To add to the theme "The Night", artist Kris Gevers has been invited to exhibit his recent paintings. His theme is particularly well suited to the night and darkness, but, as befits great art, has even more layers of meaning. 
Entrance is free, but, due to corona, reservation is required on bib.kcb@ehb.be. 
Let us know with how many people you want to come and propose also a time slot. Every half hour a new time slot will start. Your reservation is valid after receipt of a confirmation. 
Duration of the visit: ca. 30 minutes.
Address: Regentschapsstraat 30, 1000 Brussels.
Click here for more info about the paintings by Kris Gevers.
Click here for more info about the walk in the library repository.
Click here for more info about the exhibition on "Italian Opera in Brussels".
_____________________________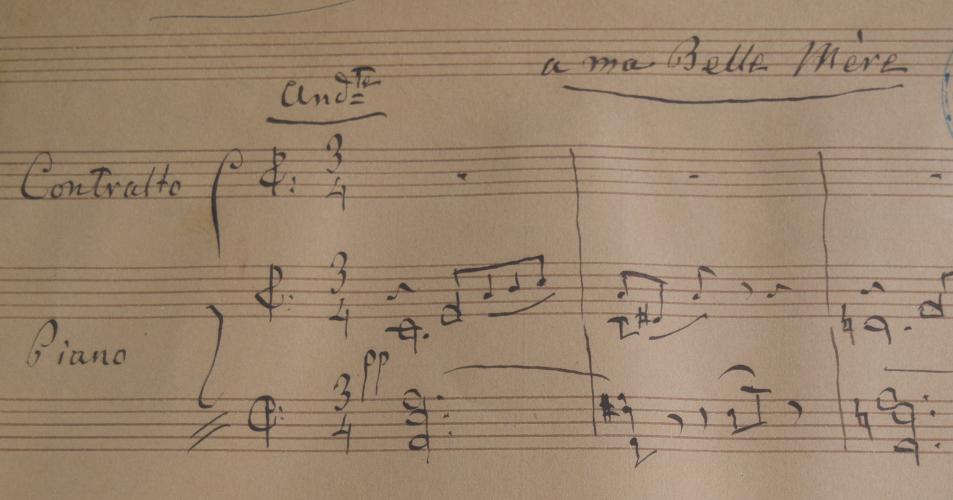 Two unique pieces from our heritage collection in concert.
The autograph score of 'A ma belle mère' by Rossini
The unique print 'En automobile' by the Rossini admirer Michotte
Koninklijk Conservatorium Brussel, Saturday 24 November 2018, 20.00, Kleine Zavel 5.
Brussels Conservatory Library receives the quality label of heritage library
'The library of the Koninklijk Conservatorium Brussel, School of Arts Erasmus University College, receives the quality label of a recognized heritage library', according to the Flemish Minister for Culture, Sven Gatz. 'By assigning a quality label to the library, we better ensure its future'.
And so, we join the group of ten heritage libraries in Flanders and Brussels carrying this label    
More information about the label
List of all heritage libraries (for the time being without us)
________________________
Het Lavergne-manuscript
Het Lavergne-manuscript is vanaf nu vrij toegankelijk, als online facsimile of downloadbaar als PDF.
Dit handschrift, genoemd naar de voormalige eigenaar, de violiste Josette Lavergne, is een schetsboek van Eugène Ysaÿe. In 2016 werd deze autograaf aan het Koninklijk Conservatorium Brussel - School of Arts Erasmushogeschool geschonken. Bijzonder boeiend is dat het schetsboek een tot nu toe onbekende, maar helaas onvoltooide sonate voor viool solo bevat.
Klik hier voor de pagina's over het Lavergne-manuscript 
Klik hier voor de online facsimile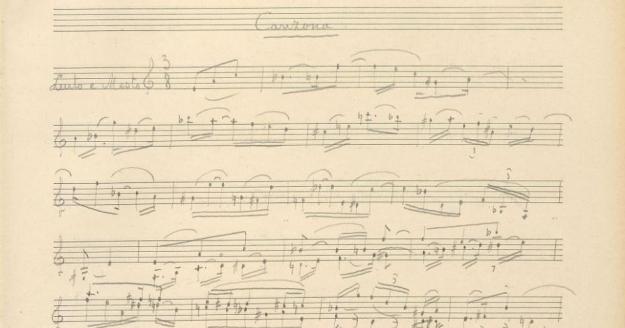 ______________________________
The choice of Rossini.
Rossini made a far-reaching choice in 1829: he stopped composing operas. Extremely amazing as he was only 37 and at the top of this fame. 
It is now 150 years ago that the Italian maestro passed away. This is an ideal opportunity for the Conservatory to bring its unique Rossini heritage collection into the limelight.
The theme of the Heritage Day of 22 April 2018 is 'Choose'. Logical that the Conservatory chooses Rossini.
What do we offer?
Exhibition with continuously guided tours from 10 am to 6 pm
Concerts of 30' with music by Rossini at 11.30 am, 2.30 and 5 pm with soprano Florencia Molinero, mezzo Victorina Eeckeloo and pianist Jelena Pisec.
Musical intermezzo at 3.30 and 4.15 pm with the flutists Michael De Almeida Cordeiro and AnnVan Gansen and pianist Tom Sagliocco.
Free access.
Address: Rue de la Régence 30a, 1000 Brussels.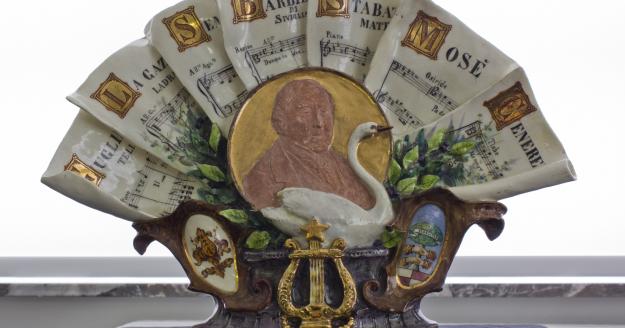 _____________________________