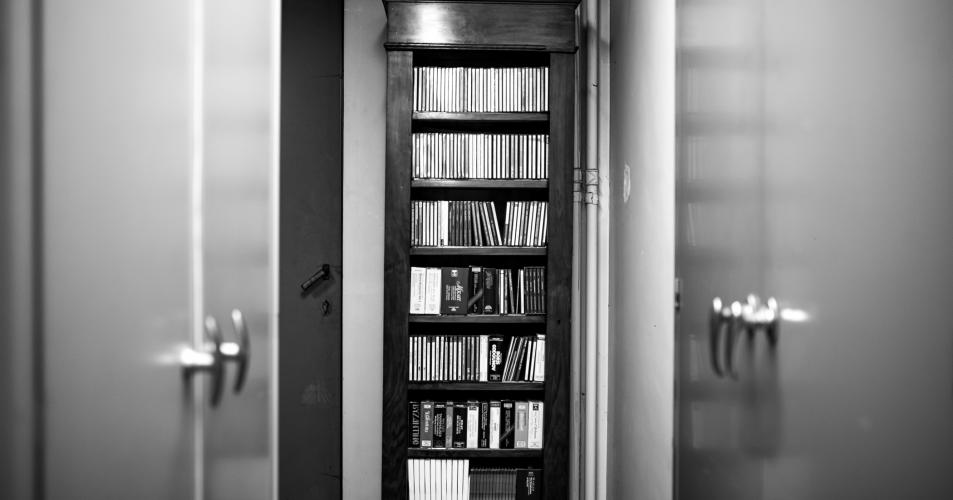 On-site services of the Library:
Borrowing
Students and professors of the Conservatorium Brussel: free of charge.
Higher education students at a Belgian institution upon presentation of a registration certificate: free of charge.
Borrowing card for non-students:  7,00 €/year.
Conditions:
4 documents per borrower.
lending period 2 weeks.
lending period may be extended.
only recent works may be borrowed.
 
Consultation in the reading room
Free of charge, registration in the guest book is required.
Reproductions
Reproductions of items which are out of copyright, can be supplied on paper, microfilm or in digital format. These must be requested in writing or via e-mail at bib.kcb@ehb.be.
Our online services:
Looking for a score that is missing in our collection? 
Send an e-mail to bib.kcb@ehb.be with your acquisition suggestion. 
Mention the exact title, author, if applicable the publisher or the ISBN or ISMN. We check whether the acquisition is financially feasible and whether the suggestion fits in with our collection plan. If so, the edition will be purchased. In any case you will receive a message from us.
Would you like to order reproductions?
Send an email to bib.kcb@ehb.be.
We ask you to identify the work of which you wish reproductions, by means of the author or composer, title and, if possible, also the shelfnumber. Let us also know if you prefer digital images or a paper version. We will contact you as soon as possible.