What does it cost to study at the Koninklijk Conservatorium Brussel?
As a non-scholarship student from within the European Union you pay 1260,90 euro per academic year.
If you are entitled to a full scholarship the tuition fee is 113,20 euro.
If you are on a partial scholarship the amount is 247,90 euro + 4,30 euro for each credit (tuition fees adapted for the academic year 2021-2022).
These are the tuition fees if you enroll for a full 60 credit trajectory. If you register for less credits the price is lower:
Fixed cost: 247,90 euro
Price per credit: 11,90 euro 
If you come from outside the European Economic Area (EEA) the cost per credit is 107,91 euro + fixed amount per enrolment is 961,90 euro + other costs (see further below).
Following this rule, the cost of a full year programme of 60 ECTS would amount to: 7.436,50 euro.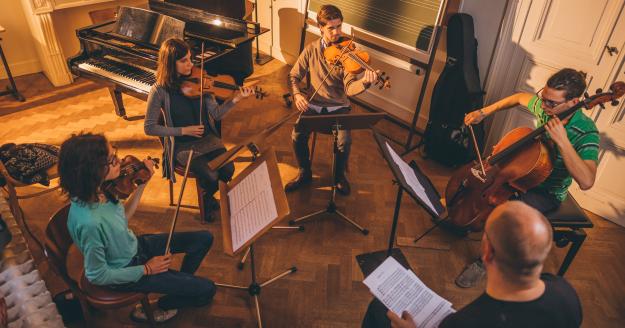 Other costs
Apart from your tuition fees, there are also other costs that need to be covered such as renting scores and parts for productions, providing facilities for self-study and software licences. For the academic year 2021-2022 these expenses were limited to 299,00 euro per student. 
How you pay
You have to pay your tuition fee within 7 calendar days after your final enrollment. When the tuition is payed you will recieve your studentcard and all attestations.