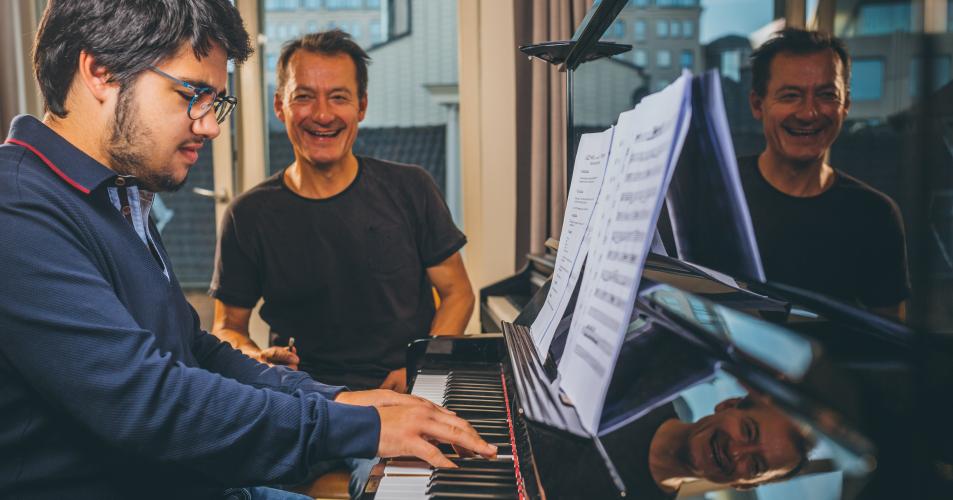 Do you want to meet the teachers of the Koninklijk Conservatorium Brussel before you become a part of the dynamic student community? In that case you are more than welcome to join our 'getting to know each other activities'! Our teachers are musicians from all over the world and have gathered experience through years of performing. 
Open days & info meeting Music
Specific for the section of Historical Informed Performance Practice (17°-19° century)
Il Gardellino organises together with the Koninklijk Conservatorium Brussel a mini-workshop during the weekend of 27 and 28 June 2020. On Monday the 29 June or Tuesday 30 June 2020 there is a possibility to do the entrance exam for KCB. To participate to this workshop, contact info@ilgardellino.be. The inscription fee is € 50, it includes the workshop and entrance exam.
Due to the corona crisis, the Eastern internship of Muzikamp where some of our teachers give Masterclasses has been cancelled.
We hope that we will meet each other soon. In the meanwhile, we wish you a captivating encounter with the Koninklijk Conservatorium Brussel.
Helmut De Backer,
Head of Music department
Open days Musical
On Saturday the 25th of April 2020 starting at 13:30
On Saturday the 25th of April 2020 you are more than welcome to join the open days of the Musical department. At 13:30 we will start in the Theaterzaal of Blok C, on Campus Kaai, Nijverheidskaai 170 in Anderlecht.
You will then have the possibility to ask questions, advise and information while meeting our students and teachers. On this day there will be different kind of try out lessons so that you can get an image of how we teach in the Musical department.
Our Open day is organised in a way that you will experience as many elements of what our department Musical is made of. That's why we ask you to be present from 13:30 so that you won't miss anything!
Soon you will find here the detailed planning of the day, we look forward to meeting you!
Lulu Aertgeerts,
Head of Musical department