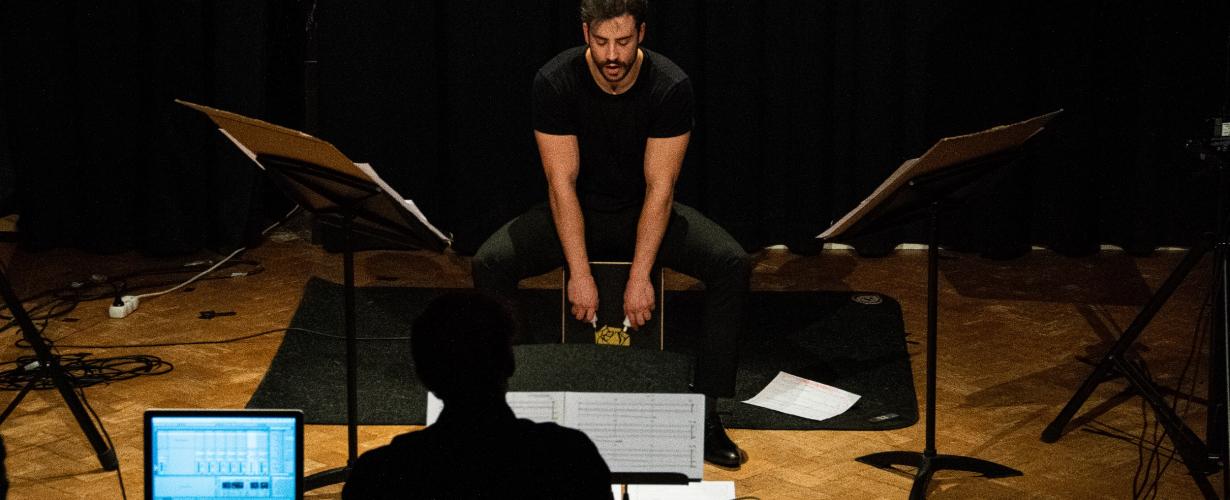 Location
Small Concert Hall, Kleine Zavel 5 Brussels
Reservation
Will be communicated soon
With Crossroads we try to break the frontiers of our percussion course. The purpose is to enlarge the possibilities and to look deeper into our percussion repertoire.
The transcriptions, arrangements and original compositions, both created by our own students and ex-students, present a great contrast. Our collaboration with other courses (composition, live electronics) is the key to 'make music together'.
Students Percussion Class of
Reduced prices
This evening is free of charge for children under the age of 12 or persons in possession of a KCB Concert membership card. Likewise for employees and students of the Koninklijk Conservatorium Brussel, Conservatoire royal de Bruxelles, RITCS and EhB. We offer a reduced rate for seniors and groups of 10 people or more. Be sure to have your adequate ID with you.