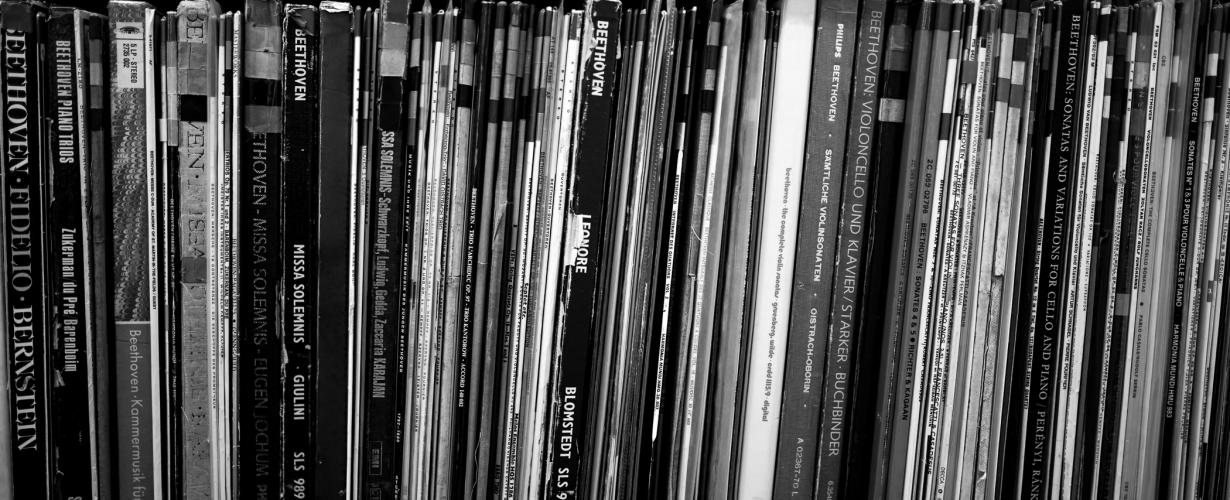 Location
Conservatoire Library, Regentschapsstraat 30, 1000 Brussels
Price
€15 / €10 (including a sandwich, drink and the concert)
Reservation
Reservation mandatory | see below
Language: Dutch
Viviane Spanoghe, cello player, will come and talk about her favourite scores from our library collection, and especially why exactly those are her favourite scores. Of course, it would not be a real "Bibtalk" if the audience is not allowed to ask questions. So this Bibtalk provides a fascinating moment to learn more about music in an open conversation and about the person behind the music. 
Bibtalk, a conversation about music, withc a musician in the library of the Royal Conservatory of Brussels.
What is Bibtalk?
Starting from the personal choice of the guest speaker, Bibtalk aims to tell a story about the importance of music, its impact, as well as the beauty of the score.
The guest speaker has selected a number of works. Johan Eeckeloo, librarian of the Koninklijk Conservatorium Brussel, explains succinctly how and when these works came into the collection. Afterwards the real Bibtalk begins. Based on a Q&A, the guest speaker explains why those particular works were chosen. Was the choice determined by the importance of the composition? Or are there personal memories attached to them? Is it about a favourite composition? Or is the guest speaker seduced by the physical beauty of a manuscript?
Bibtalk does not want to be a monologue, but hopes to interact with the audience. 
Viviane Spanoghe on the most interesting compositions for cello.
As the repertoire for cello is particularly extensive, with quite a few masterworks, it is a bitter necessity of a BibTalk to focus on a small, but obviously fascinating selection. Librarian Johan Eeckeloo has devised a fascinating concept with guest speaker and cello player Viviane Spanoghe: her talk will be situated around her CD recordings. In this way, the focus will remain on the cello, but the instrument will be highlighted from various line-ups and styles. Besides Telemann and Bach, there will also be a solid emphasis on contemporary Flemish music, with Franklin Gyselynck and André De Groote as eye-catchers. Ofcourse a cello concerto by Shostakovitch has to be discussed, as well as Rossini's overture of Guillaume Tell. Why exactly? That's something you will have to find out during the BibTalk.
How does it work?
Bibtalk takes place in the library's reading room. The talk lasts about an hour. Afterwards, we move to another room where there is an opportunity to have a chat over a sandwich and a drink.
After dinner, there will be the opportunity to attend the evening concert Northern Echoes | Symphony Orchestra (Conductor: Bjarte Engeset) starting at 20:00 in the Concert Hall. The concert is included in your Bibtalk ticket.
Seating is limited to 15 people. Booking is therefore required.