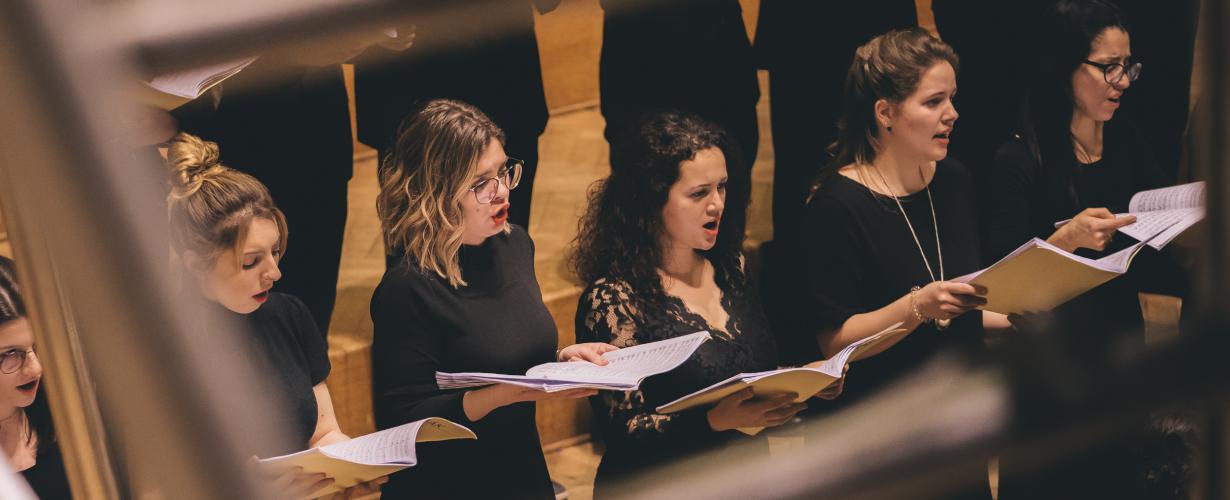 Location
Small Concert Hall, Kleine Zavel 5, Brussels
This year we will surprise you with a cocktail of different scenes from different operas. Since we don't know yet which singers will be there, we will decide the scenes accordingly at the beginning of October. This year Benoît De Leersnyder will be our stage director. He will surely make for an interesting production. We know him from his works in La Monnaie-De Munt. More specific info will follow in October on our website. Welcome!
Direction
Benoît De Leersnyder
Pianist & Preparation
Jan Vande Weghe
Singers
Students Voice of the Koninklijk Conservatorium Brussel
Reduced prices
This evening is free of charge for children under the age of 12 or persons in possession of a KCB Concert membership card. Likewise for employees and students of the Koninklijk Conservatorium Brussel, Conservatoire royal de Bruxelles, RITCS and EhB. There is no reduced rate for this price category for seniors and groups of 10 people or more. Be sure to have your adequate ID with you.