KCB celebrates end of academic year 2022-2023
KCB's end-of-the-year celebration
After an academic year in which students, professors and staff have all given their best, it is a delight to celebrate the end of 2022-2023 together in a joyful way.
On top of that, many of our students and professors are internationally active, making the summer holidays a temporary goodbye and the end-of-the-year celebration a time to all be together once more.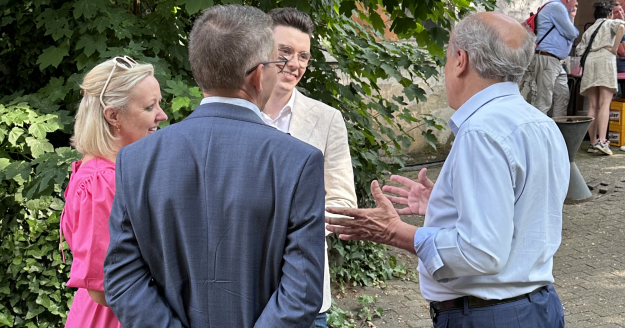 A convivial moment for and by the KCB community
Hosting this day provides a convivial moment where all those who have a connection with KCB come together.
The alumni (2021-2022 graduates) were honoured by the heads of programmes during their proclamation in the concert hall. After the ceremony, they got a chance to catch up with their former professors and fellow students at the end-of-the-year celebration. 
Colleagues who have retired and dedicated themselves to KCB for many years were also among us and proudly affirmed the continuous growth of KCB.
For the very first time, alumni who have been graduates for some time were also invited.
This provided networking opportunities and the exchange of ideas and current projects in addition to fellowship and appreciation.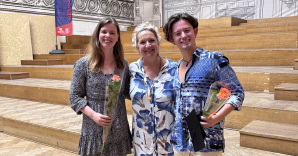 Lulu Aertgeerts
Head of Musical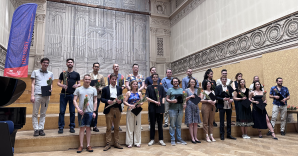 Peter Swinnen
Head of Music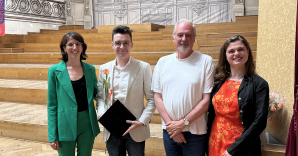 Ruth Rondas
Head of Abbreviated Educational Programmes in the Arts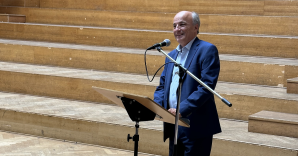 Music always on point at KCB
Two bands from within the conservatoire performed. They provided atmosphere and people danced the night away.
To end the evening, we even had KCB DJs: Elias Moreira & Sumer Sanah Ullah.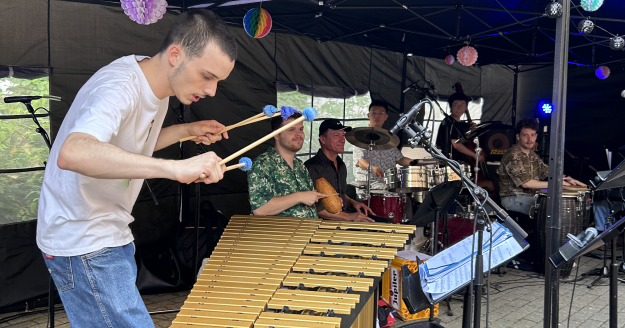 LATIN JAZZ CATZ
Bass: Cizhou Huang
Piano: Théo Braekman
Congas: Angel Perez Nieto
Vibraphone: Martin Blouet
Percussion/Vocals: Gilles Vander Cruyse
Drums/Timbales: Jiahao Li "Jim"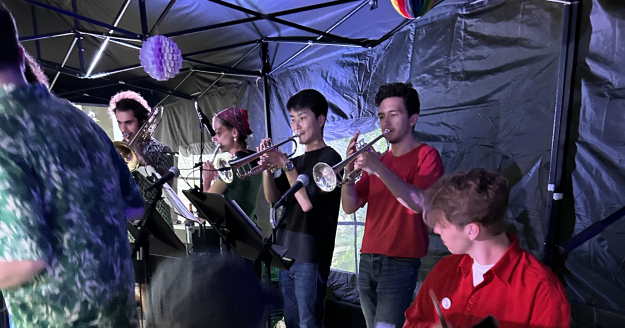 BANDA BRUSELAS
Bass: Sébastian Hugue
Piano: Jonas Paenen
Congas: Victor Khaddaj
Bongos: Jelte De Cock
Drums/Timbales: Jiahao Li "Jim"
Trombone: Arnau Chacon & Gregorio Nani
Alto sax/Transverse flute: Lúcia Pires
Trumpet: Vladyslav Tolordava, Gabriel Long & Daichi Kuruwa
Vocals: Gilles Vander Cruyse, Pierre Baclet, Caro Verheyen & Adinda Hertmans
Perc./Vocals/Accompaniment: Peter van Marle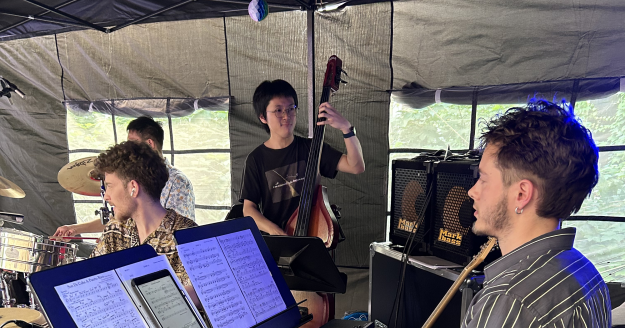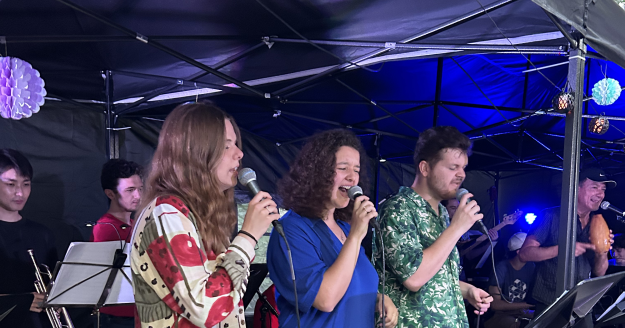 Many thanks, congratulations and until next academic year
At midnight, we ended the party, tired but satisfied. Thank you to all students, professors and staff who helped make this celebration a great success, thanks to musical entertainment, bar shifts, sound system, the clean-up team, ...
Congratulations on the great results of the exams, you deserved it.
We wish everyone a very pleasant summer, full of musical encounters.
We look forward to seeing you again at the start of the new academic year: on Monday the 18th of September 2023.