Welcome (back) students and professors of KCB
Last Monday, the 18th of September 2023, marked the start of the 2023-2024 academic year. 
This was a special edition, as it is the last start of the academic year in our main building before the renovation works start.
We were delighted to welcome about 150 new students to the Flemish Conservatoire of Brussels: the KCB, School of Arts of EhB.
Renovation of main building starts summer 2024
The main building at Regentschapsstraat 30, built in the period 1872-1876, is of great historical value.
The long-awaited restorations will start in the summer 2024 and will take at least five years.
You can find more information here.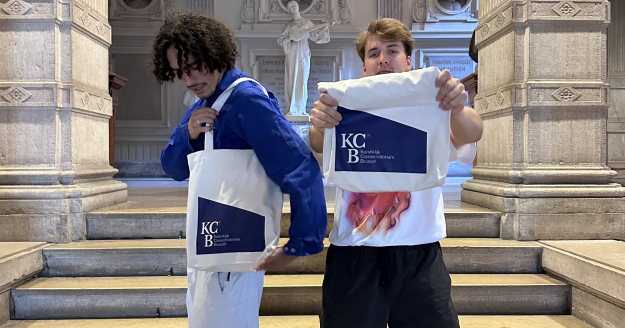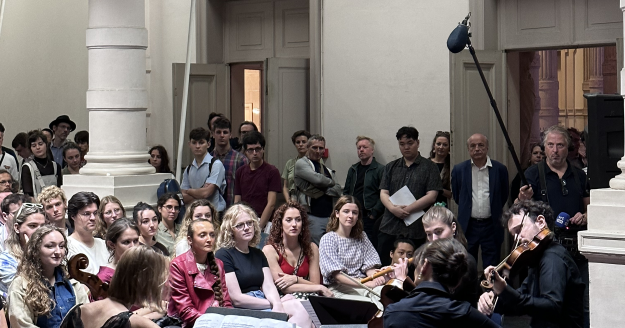 Presence of the press
This special edition did not go unnoticed, the press was there as well.
On the 18th of September, the start of the academic year at KCB was heard on the news of radio stations: Bruzz, Radio 1, Radio 2, MNM, Stubru and Klara.
The start of an academic year at a conservatoire
At the start of the academic year at a conservatoire, music should not and will not be missing.
During the ceremony, we had wonderful musical performances thanks to students from our various departments.
The director, Jan D'haene, gave a heartwarming speech welcoming, congratulating and encouraging the new students for the new academic year.
Stuvo came to inform the new students about all the advantages of being a student in Brussels and they also talked about the importance of well-being.
For lunch we provided Belgian delicacy, fries from the 'frietkot' (fries kiosk).
We wish all students and professors an enriching academic year 2023-2024.
Many thanks to the students who contributed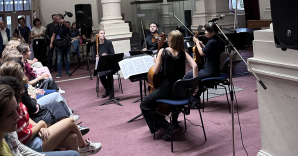 Performance - Historical music
Carina Herzog
Gabriele Mazzon
Akiko Okawa
Romane Tillard
Performance - Jazz
Kuan-Yu Chen
Yusheng Jiang
Rob Swennen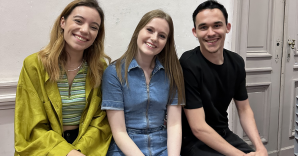 Performance - Musical
Rani De Reken
Joppe Dekoker
Emma Malfliet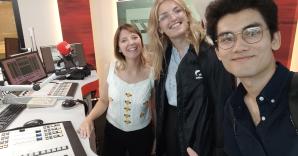 Interview - KCB @ Bruzz
Tom De Beuckelaer
Gave Jehaes