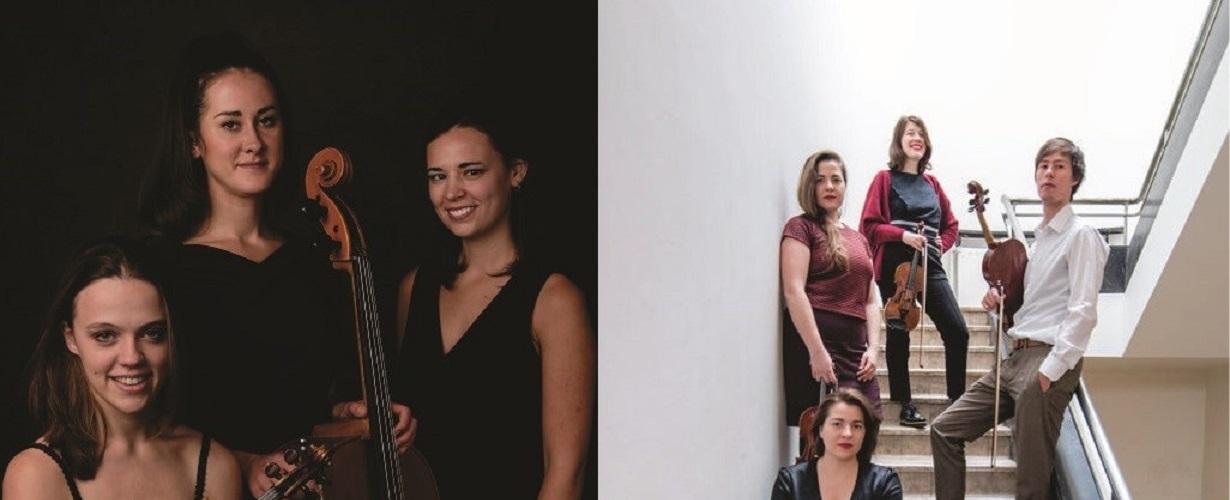 Location
Small Concert Hall, Kleine Zavel 5 Brussels
Reservation
Instructions further below this page
Concert of last year's winners
Two Chamber Music Ensembles of our school won the IV. International Music Competition Triomphe de l'Art (2018). This concert is a special prize for Karski quartet and Chekhov trio.
Chekhov Trio, programme
F. Schubert, Piano trio no.1 in B flat major, op.99/D.898:
- Allegro moderato
- Andante un poco mosso
- Scherzo: allegro
-  Rondo: allegro vivace
Karski Quartet, programme
J. Haydn String Quartet no.2 op.64:
- Allegro Spiritoso 
- Adagio ma non troppo 
- Menuet Allegretto
- Finale Presto
Simon Rowland-Jones 
String Quartet no. 3:
- Allegro con forza 
- Adagio Nobilmente
- Allegro Appassionato
- Vivo
A small banquet will be offered after the concert where you can exchange opinions and discuss with musicians.
Prices: 10 € (standard - adults) 5 € (children, students)
Presale by bank transfer: You can book tickets by making a bank transfer to the account BE27 0018 5876 0173. Be sure to put your last and first names and the date of the concert in the communication. You will find your name on the list at the entrance.