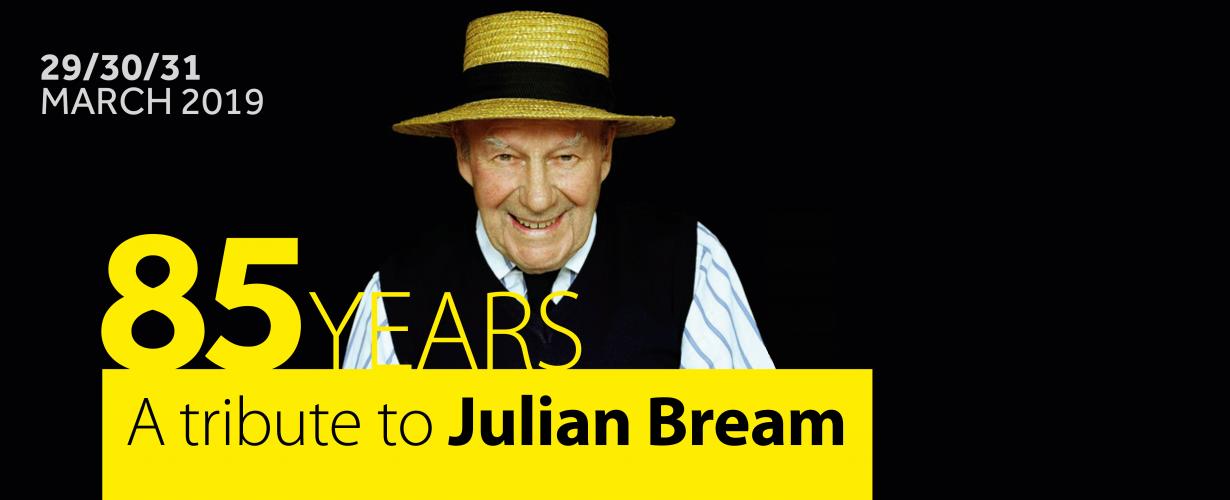 Antigoni Goni, director of the classical guitar department of the Flemish Royal Conservatory, about the Festival:
One of the most remarkable artists in the history of the classical guitar celebrates an important birthday.
Julian Bream, living legend among guitarists and recognized unanimously as an inimitable master of color, timing, and rhetoric on the instrument is celebrating his 85th year. It provides us with the ideal occasion for a musical celebration, if ever we needed one!
Inspiring masterpieces for the instrument by the likes of Benjamin Britten, Toru Takemitsu, and Malcolm Arnold, Bream introduced a highly personal approach to the guitar and changed the course of its history forever.
The classical guitar department of the Flemish Royal Conservatory of Brussels, directed by Antigoni Goni, dedicates an entire weekend to the celebration of this special anniversary. From March 29 to 31, a series of lectures, classes, and performances will take place at the conservatory, presenting an overview of Bream's musical legacy and including two Belgian premieres of works written for him. Julian Bream's musical daughter Laura Snowden, Royal Academy Professor Michael Lewin, British musicologist Graham Wade, and Italian virtuoso Andrea Dieci will be joining the KCB staff and students for what promises to become a highlight on this year's guitar calendar.
Where? Royal Conservatory of Brussels, Petit Sablon 5 and Rue de Régence 30, 1000 Brussels
When? From the 29th till the 31st of March
For whom? Guitar and music lovers,  conservatory students, guitarists (both professional and amateurs). 
More details? Discover the rich program!