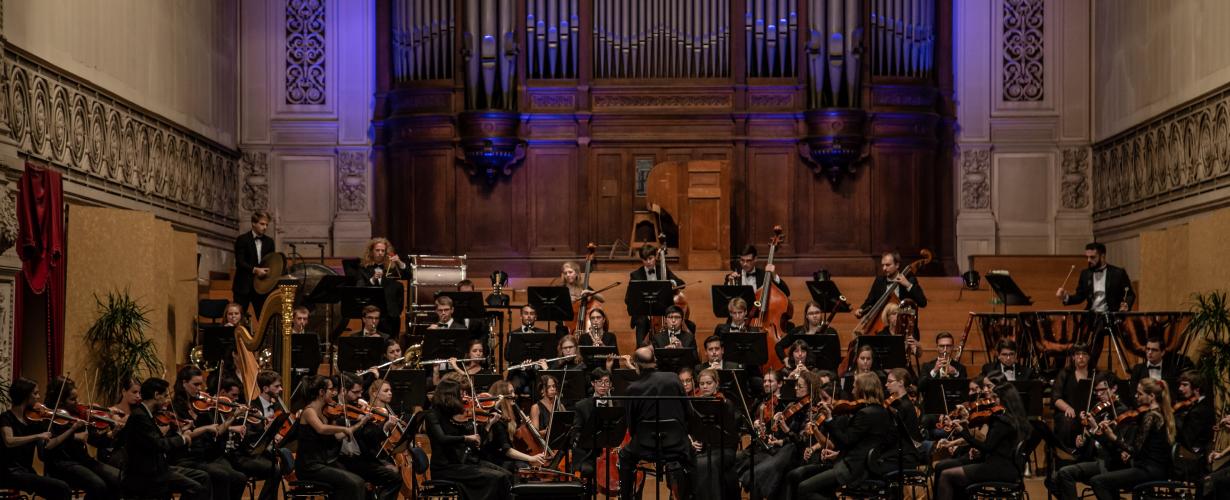 Location
Concert Hall, Regentschapsstraat 30 Brussels
Reservation
See further below or by phone 0476 07 58 47
Dear all, due to the current situation this event has been CANCELLED. More information will follow soon.
While the scandal of Le Sacre du Printemps heralded the First World War, the Russian composer Igor Stravinsky resolutely opted for Neo-Classicism after the world conflict. Sonorous strings, fresh and cheerful music with an occasional caricature reference to the difficult rhythms and harmonies of Le Sacre: these are the ingredients of his Pulcinella Suite and Concerto in D.
Ludwig van Beethoven's seventh symphony was referred to by Richard Wagner as the 'apotheosis of dance' because of its lively rhythms. His statement is well known: "All the turmoil, all the longing and the storms of the heart, come together here in the blissful brutality of pure happiness. It takes us with wild power through nature, through all the currents and seas of life, screaming in selfconsciousness as we echo through the universe with this spherical dance. It is dance at its best, the greatness of physical movement combined in an ideal tone form".
Conductor
Etienne Siebens
Programme
Igor Stravinsky, Concerto in D for string orchestra
Igor Stravinsky, Pulcinella Suite
Ludwig van Beethoven, Symphony No. 7
As a student or a coworker of the Koninklijk Conservatorium Brussel, Conservatoire royal de Bruxelles, RITCS or EhB this evening is free of charge. As well for children up to 12 years old.