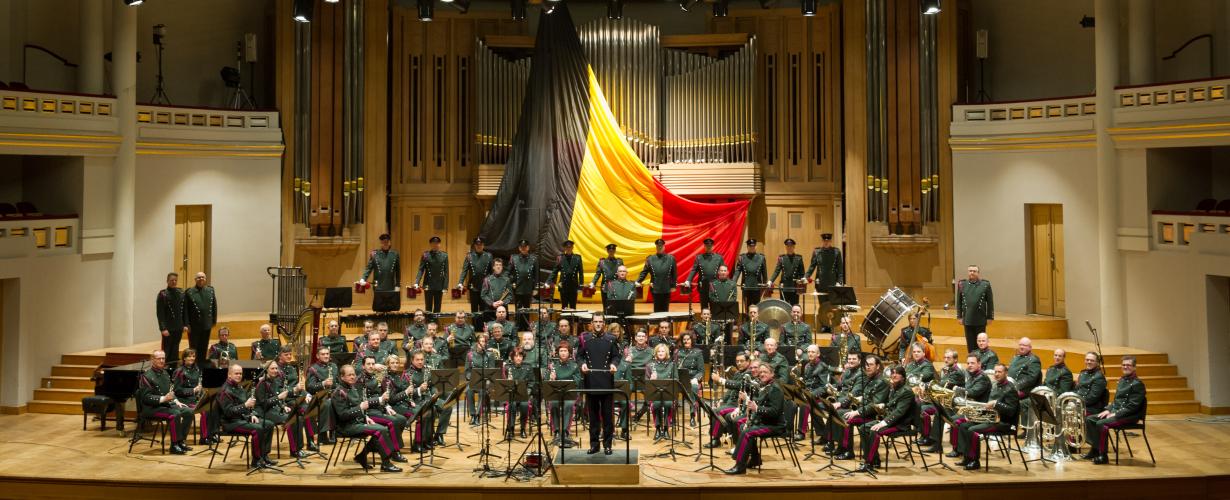 Location
Concert Hall, Regentschapsstraat 30, 1000 Brussels
Price
€3,00 | reservation fee (no discounted or free tickets)
Reservation
Will be communicated soon
Royal Symphonic Band of the Belgian Guides
Twice a year we welcome the Guides in the Concert Hall of the Koninklijk Conservatorium Brussel.
Since its foundation in 1832 as the King's private music chapel, the identity of the Royal Symphonic Band of the Belgian Guides stands upon the following pillars:
The structure of a large wind orchestra complemented by a unique cavalry trumpet corps.
The classical repertoire arises from a unique patrimony of works specifically composed or adapted for this orchestra.
And finally a succession of prestigious conductors.  
These pillars enable the orchestra and its Trumpet Corps to perform all their tasks according to the highest quality criteria.
The musical richness of the Royal Symphonic Band of the Belgian Guides is that of a large brass band and a cavalry trumpet corps of international renown.
This concert is a part of Belgian Music Days.
Conductor
Captain-Commander Chief Conductor Yves Segers
Soloist
The soloist will be a student of our Koninklijk Conservatorium Brussel. This student will be chosen through auditions.
Programme
Will be communicated soon