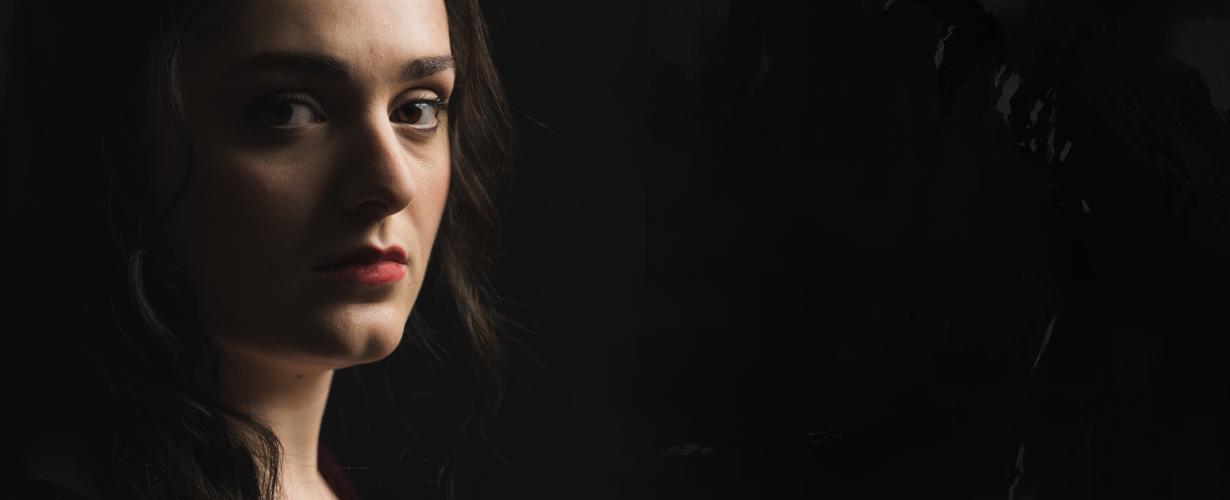 Location
Different locations per show | see below
Price
€5 | reservation fee | to pay in CASH
Language: Dutch
Napels, 1650. Giulia Tofana merkt hoe vrouwen in haar omgeving door mannen mishandeld worden. Hoe meer ze ziet, hoe meer ze de drang voelt om de wereld waarin ze leeft te veranderen. Ze kan niet langer toekijken en beslist om in de voetsporen van haar moeder te treden en zo enkele wanhopige vrouwen in Napels te bevrijden. Echter brengt ze zichzelf in gevaar.
Is Tofana een heldin of een moordenares? Zal ze het leven van vele vrouwen kunnen veranderen? Of komen haar praktijken aan het licht?
Gebracht door
De laatstejaarsstudenten 2023: Jessica Celmer, Liesl Corremans, Pim De Jonghe, Sepp Hendrix, Daan Keisse, Victor Lammertijn, Melia Loi, Eveline Maes, Ian Schelfaut, Jonas Steppe & Ulrieke Storme
Locaties
14, 15 & 16.06.2023
Theaterzaal blok C
Koninklijk Conservatorium Brussel
Nijverheidskaai 170
1070 Anderlecht
18 & 19.06.2023
Zwarte Zaal Fakkeltheater Antwerpen
Reyndersstraat 7
2000 Antwerpen
Eigen werk
De laatstejaarsstudenten krijgen met dit project de kans om hun eigen musical op poten te zetten, weliswaar met de nodige ondersteuning van docenten. Tijdens hun opleiding hebben de studenten kennis opgedaan van alle aspecten die komen kijken bij het maken van een musical, van productie tot techniek. In hun Eigen Werk zetten ze die kennis om in de praktijk om hun zo voor te bereiden op een professionele carrière. De studenten staan in deze musical dus zowel op de planken, als achter de schermen.