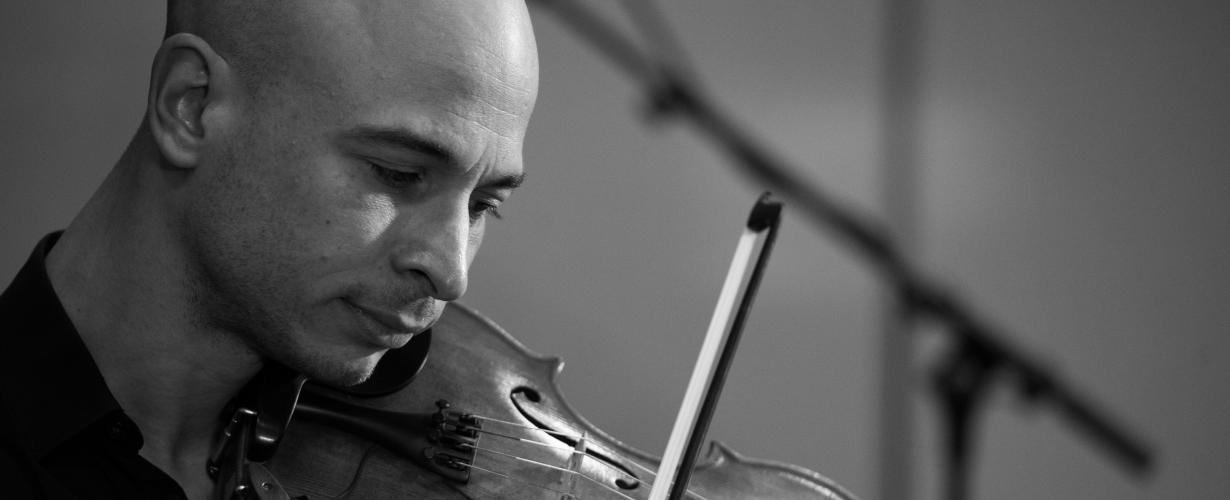 Location
Room 341, Kleine Zavel 5 Brussels
Alexandre Cavaliere was born in 1985 near Mons in Belgium. He was born into a musical family, surrounded by musical instruments. Even at this early age Alexandre begins to develop his sense of rhythm, playing the snare drum in his father's orchestra. At the age of 8 he already started to know the piano, the drums and of course the violin. It is in the latter instrument that Alexandre will best express his rhythmic senses, his improvisational qualities and his great musical sensitivity. With the melodies of Django Reinhardt and Stéphane Grappelli, Alexandre takes musical swing for granted.
Alexandre Cavaliere will share his knowledge with us by teaching at the Koninklijk Conservatorium Brussel on 9 December. It will take place from 10:00 to 12:00 & 13:00 till 15:00, in room 341 of Kleine Zavel 5.
Everyone is welcome to attend this Masterclass for free and without reservation.