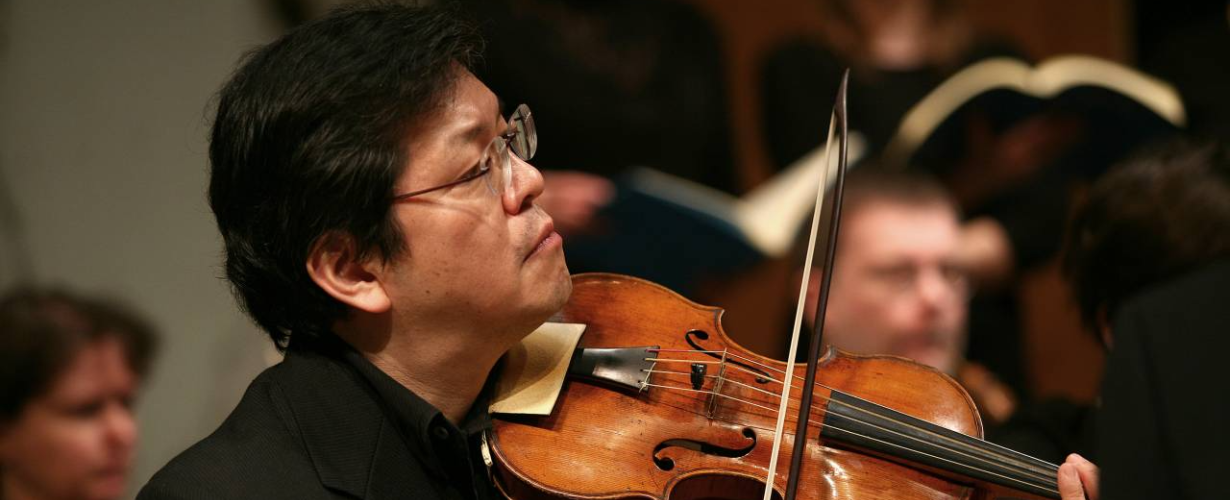 Location
Temple, Kleine Zavel 5, 1000 Brussels
Reservation
No reservation required
This academic year, our Artist in Residence is none other than award-winner Ryo Terakado. This baroque violinist and conductor learned the violin at the age of four. He has been concertmaster with Les Arts Florissants, La Chapelle Royale and Tokyo Bach Mozart Orchestra, among others. This Artist in Residence gives you the opportunity to attend no fewer than eight masterclasses of baroque violin (HIPP), spread throughout the entire academic year.
Time: 10:00 - 17:00
Read more about Ryo Terakado as our artist in residence here.
Artist in Residence
The Artist in Residence concept, is where an extraordinary artist explains his/her unique approach to a particular instrument/period/movement. Through Masterclasses, research days and concerts, the artist works with KCB professors to take our students to a higher level.