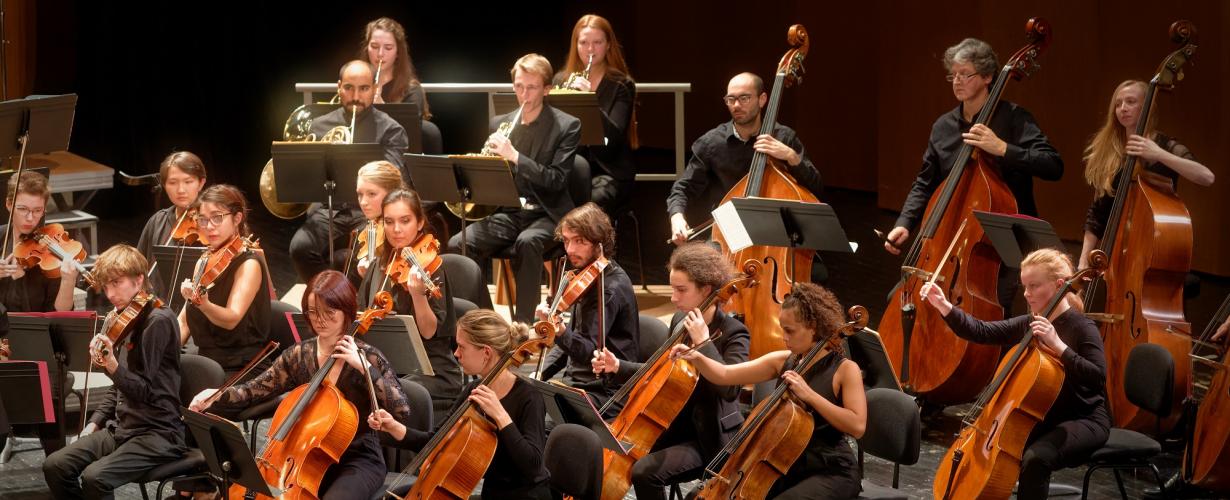 Location
Concert Hall, Regentschapsstraat 30 Brussels
Reservation
Will be communicated soon
Footprints | Mendelssohn in the footsteps of Mozart
It is with sadness that we announce that this concert has been cancelled.
Mendelssohn and Mozart have more in common than you would say at first sight. Their music breathes the same purity, naturalness and spontaneity.
Mendelssohn, who was named by Schumann as "the Mozart of the 19th century", completed - as Mozart did - some of his works entirely in his head before putting them down on paper. They both displayed an exceptional musical talent at a very young age. The German writer Johann Wolfgang von Goethe (1749-1832), who got to know both composers as young children, immediately compared Mendelssohn with the prodigy Mozart. Through this programme we follow Mendelssohn in the footsteps of his 53-years-older musical twin brother.
Conductor
Wouter Lenaerts
Soloist
Soloist will be selected through internal audition 
Orchestra 
Students of the Koninklijk Conservatorium Brussel
Programme
Felix Mendelssohn, Ouverture 'Die Hebriden'
Wolfgang Amadeus Mozart, Vioolconcerto Nr. 5 in A (K219)
Felix Mendelssohn, Schotse Symfonie Nr. 3 in a (Op.56)
 
This evening is free of charge for children under the age of 12 or persons in possession of a KCB Concert membership card. Likewise for employees and students of the Koninklijk Conservatorium Brussel, Conservatoire royal de Bruxelles, RITCS and EhB. We offer a reduced rate for seniors and groups of 10 people or more. Be sure to have your adequate ID with you.