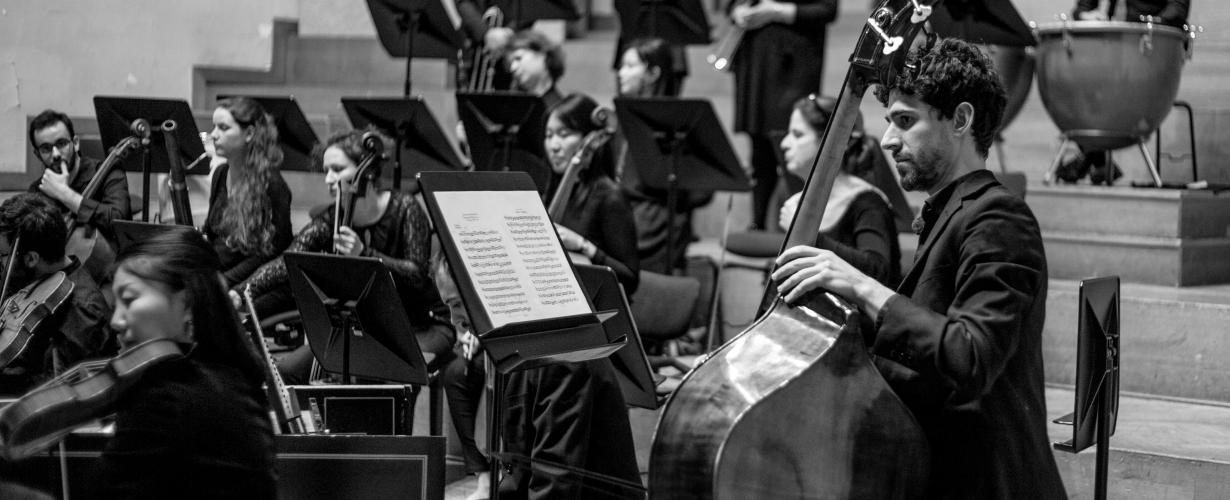 Location
Small Concert Hall, Kleine Zavel 5, 1000 Brussels
Conductor
Guy Van Waas
Soloist
Gordon Fantini
Ensemble
KCB students of the department Historical Music
Programme
Johann Anton Filtz
Christoph Graupner

Bassoon concerto in C-minor GWV307 with soloist Gordon Fantini

Wilhelm Friedemann Bach

Adagio e Fuga in d-minor F.65 

Carl Philipp Emanuel Bach

Sinfonia in b-minor Wq182-5, H661

Johann Sebastian Bach

Orchestersuite D-Dur, BWV 1068
Which ticket should I book (€5 / €0)?
For whom is it €0?
This event is free for children under the age of 12 years old, seniors (+65), students from other institutions and groups of 10. It is also free for employees and students of KCB, CrB, RITCS and EhB, they may bring a second person of their choice for free to introduce them to our wonderful institution. Be sure to bring the adequate proof of identity.
For whom is it €5?
All persons outside the categories mentioned above, will have to book a ticket at the price of €10.