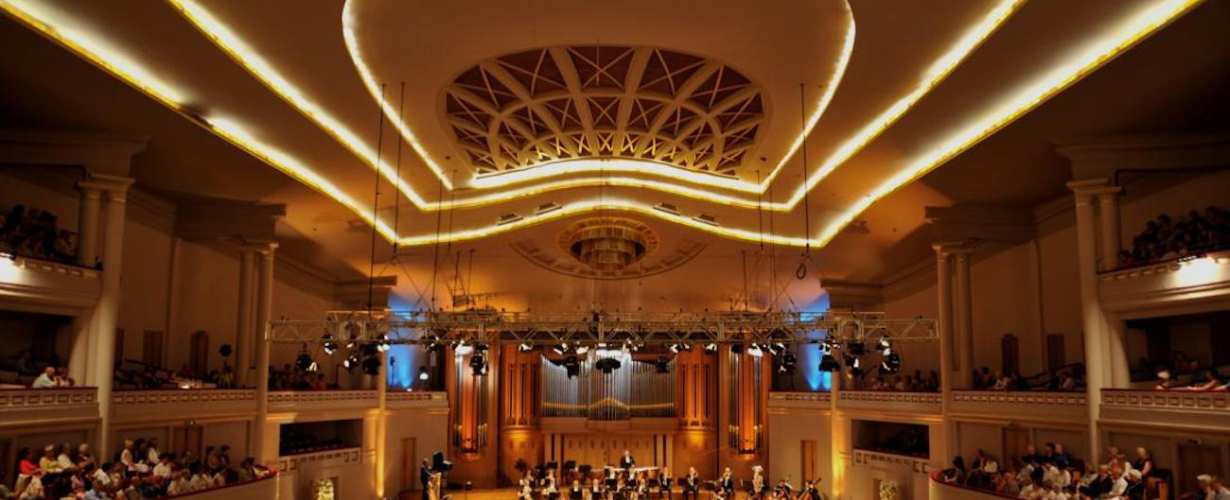 Location
Concert Hall Henry Le Boeuf, Centre for Fine Arts of Brussels (BOZAR), Rue Ravensteinstraat 23, 1000 Brussels
Bozar is organising an evacuation drill for the Henry Le Boeuf concert hall (Bozar) on Monday, March 20, 2023. Therefore Bozar and the Koninklijk Conservatorium Brussels, Department of the Erasmushogeschool Brussels are organizing a free private concert by subscription. Afterwards, you are invited to join the musicians for a drink. 
Ensemble
Raphaël Aurand, drums & artistic direction
Robin Couderc, double bass 
Jonas Blume, piano 
Lucia Pires, flute
Maxime Dereux, alt saxophone
Liu Yanfeng, tenor saxophone
Gabriel Long, trumpet & bugel
Hugo Dudziak, (piston) trombone
Pierre Lagache, bariton saxofoon
Ee Hyung Jin, bass clarinet
Gilles Van Den Cruyce, voice
Augustin Pitrebois, sound
At the Koninklijk Conservatorium Brussels, jazz students are trained to fully master their instrument. However, much attention is also paid to learning how to arrange and compose in order to gradually find their own musical voice. Inspired by the legacy of the great arrangers of jazz ensembles, 9 young musicians from the Koninklijk Conservatorium Brussel will perform their own arrangements of compositions composed by American musicians in the 20th century that have since become jazz standards. 
This ensemble is led and created by the young French drummer Raphaël Aurand, himself a composer and arranger, a graduate of the Conservatoire de Lyon and currently studying at the Koninklijk Conservatorium Brussels in the class of Lionel Beuvens (drums) and Pieter Nijsten (arrangement). 
For the creation of this ensemble and its artistic direction, Raphaël Aurand draws inspiration from musicians such as Laurent Cugny, Thomas Mayade and Bastien Ballaz.