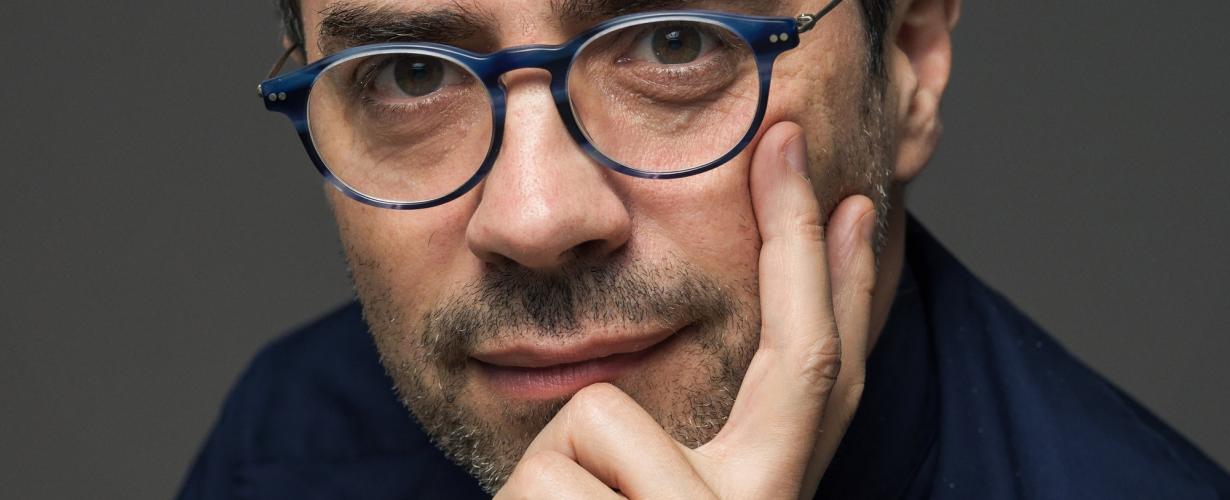 Location
Small Concert Hall, Kleine Zavel 5 Brussels
Michelino Bisceglia (°1970) was born in Belgium into a family of Italian origin.
Michelino Bisceglia already composed the soundtracks for multiple feature films. Some of these films were screened at the Cannes Film Festival and Venice International Film Festival. His soundtrack for the film "Marina" (about the childhood memories of Rocco Granata) won a World Soundtrack Award in 2014. Bisceglia occasionally also arrange, orchestrates and conducts soundtracks for other film composers. His contribution to the animated film "Cafard" composed by Hans Helewaut also won the World Soundtrack Award 2016 for best Belgian Score. And recently he orchestrated and conducted the score for the film "Racer and the Jailbird" composed by Raf Keunen and directed by Michaël R. Roskam.
Michelino Bisceglia is also known as a jazz pianist. As a soloist and sideman he recorded dozens of records for famous labels like a.o. RCA Viktor, Blue Note, Enja.  Bisceglia was nominated twice as best Belgian jazz musician of the year and has performed on numerous international jazz festivals with his own jazz trio.
Michelino Bisceglia will share his knowledge with us by teaching at the Koninklijk Conservatorium Brussel on 18 February. It will take place from 10:30 to 13:00 & from 14:00 to 16:00 in the Small Concert Hall at Kleine Zavel 5.
Everyone is welcome to attend this Masterclass for free and without reservation.